Electrician's Set Samples


Specifications
Electrician's Set
Magnet size each:
Small magnet = 2.36" x 0.875"
Large Magnet = 2.36" x 1.63"
Optional Adhesive Tabs
Small tab = 2.25"w x 0.75"h
Large tab = 2.25"w x 1.5"h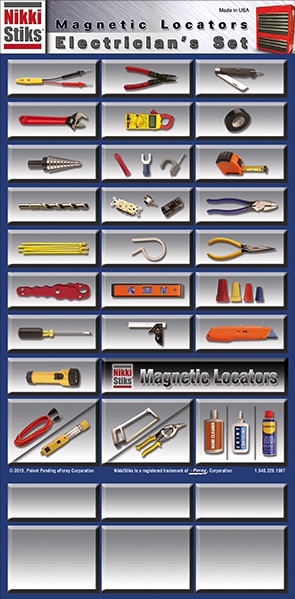 NikkiStiks Tool Labels simply attach to the appropriate drawer or cabinet containing the item depicted.
The Electrician's Set includes 25 small magnets and 6 large magnets featuring 32 tools/products typically used by Electricians. Six of the magnets are blank for labeling your specialty tools.
Double-sided adhesive strips cut to size are available as an option when ordering. The strips enable NikkiStiks to adhere to non-magnetic drawers or cabinets.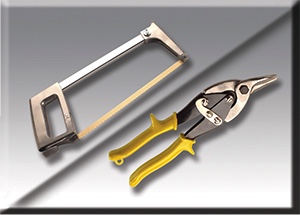 << click to enlarge in pop up window >>

NikkiStiks also available at:
<< links take you directly to NikkiStiks product page for each site >>




Purchase Directly from our Secured Online Store!